How To Choose A Commercial Cleaning Company
Things To Consider When Hiring A Commercial Cleaning Company
There are several things to ask yourself on how to choose a commercial cleaning company. Before you sign the contract binding your work space to one company, you'll need to do your research. This is why Westrun Cleaning has come up with 11 of the most important factors to pay attention to when hiring a commercial cleaning company. The following critical factors are based on our experience of over 15 years of business in Western Canada, so without further ado, let's dive in.
We've been asked how to choose a commercial cleaning company.. Over 30 years of expertise will be coming to you soon! #StayTuned #yyc #yvr

— Westrun Cleaning (@WestrunCanada) March 28, 2017
1. Check Their References.
Before committing to a commercial cleaning service provider, do a little bit of digging. Most companies will have reviews online on Google or Facebook. These will be fairly easy to find, so there's your first stop. Some companies will freely offer references from their clients. For example, Westrun Cleaning posts reviews from big clients on Facebook – see one here! It's also wise to ask for references from the company themselves in order to directly contact one of their clients.
Thank you Lakeside GC for the kind words! We love helping your golf course look its best! Interested in our commercial cleaning services? Get your free quote! http://westruncleaning.com/free-quote/

Posted by Westrun Cleaning Services LTD on Monday, March 20, 2017
2. Inquire About Their Experience & Training.
The company you are hiring should have adequate experience in the field, and the cleaners must have the proper training to execute your requirements. Ask for information about how the employees are trained and whether or not they have ongoing training. Professionalism is key when choosing a commercial cleaning company due to the fact that their employees will be around sensitive information pertaining to your business, and they'll be getting intimate with your workplace.
Westrun Cleaning is proud to have extensive training for all our employees. Our employees are trained with WHIMIS, along with CSTS to ensure a safe and productive work space. Furthermore, safety meetings are held on an annual basis, as well as semiannual toolbox meetings (or as required) to discuss policy and procedure changes, or implementations.
3. Do They Have Proper Certifications?
When considering a commercial cleaning company for hire, take a look at their certifications. These will include health and safety certifications. The more certifications the better, as a result your hired company will be reliable, and accountable for their services.
Westrun Cleaning is happy to share all of our certifications with you. All you have to do is ask – contact us to learn more about our certifications.
4. Ask About Their Insurance Policies.
Ensure that any commercial cleaning company you are considering to hire is fully insured and bonded. This ensures the safety and security of yourself, your facility, and your employees. Always ask a potential hire about their insurance policies.
At Westrun Cleaning, we are armed with:
WCB Coverage
$5,000,000.00 Liability Insurance
Bonded Employees
For more information about our insurance policies, contact us today! 
5. Does Their Availability Work With Your Schedule?
Ask the company in question whether they have any blackout periods in their schedule. These blackouts will have to work with your schedule, however you should not have to work around theirs. If you need cleaning services overnight, but the company only offers services until 2am, they may not be the service provider for you. If you require a porter who will work around the clock, but the company you're hiring doesn't offer porter services, they are not the right company for you. For any emergency services, will this company be able to accommodate your needs as they happen?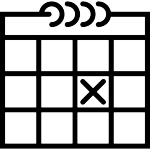 As a full service commercial cleaning company, Westrun Cleaning provides comprehensive services 24/7, 365, including porter services. We tailor to your schedule, however you need us to.
6. How Are They Accountable?
The commercial cleaning company you hire should have measurable standards that are met each time they complete a shift. Without attainable goals, there is no accountability for your cleaning company. Inquire about the company measures success. Different cleaning companies will have varying degrees of how they measure their results, and what they consider to be quality service.
At Westrun, we have supervisors on shift who monitor and ensure all our standards are met in full. Our employees are also highly specialized in certain areas, therefore creating a reliable environment. Learn more about the structure of our team.
7. Ask About Their Green Cleaning Initiatives.
The health of your employees should be a top concern when shopping around for a commercial cleaning company. Certain cleaning products have very harmful chemicals that can effect the overall health of employees, customers, and guests who spend time in your commercial space. Without proper ventilation, products, and preventative measures, your office space could be at risk for sick employees, and less productivity. Always inquire about a commercial cleaning company's green initiatives and health standards.
Westrun Cleaning considers environmental protection to be an important and integral part of conducting business. We are careful to take the environment into consideration in our decision making process. Discover our eco-friendly services.
Westrun's Environmental Policy is to:
Minimize hazards to public health.
Protect the environment from adverse effects of cleaning practices.
Comply with all legislated standards and regulations.
Assess potential environmental risks.
Minimize consumption through the reduction, reuse or recycling of materials as much as possible.
Evaluate and monitor environmental performance to applicable standards.
Ensure that all Westrun Cleaning employees understand our environmental policy and conform to the high standards required.
8. Do They Have Customizable Packages?
While each commercial cleaning company will provide many services, it's important to make sure that each of your requirements are met, and you're not having to make compromises. If you need services that include carpet cleaning, upholstery cleaning, and exterior window maintenance, make sure that your potential service provider is able to give you each of these services in a comprehensive cleaning package.
Westrun Cleaning's services are entirely customizable. With us, you can mix and match our services to get exactly what you need, when you need it. Even services that seem completely unrelated such as power washing and commercial kitchen cleaning can be put together into your own customized package. Explore our entire list of services.
9. What Are Their Safety Precautions?
The safety of your employees, and your property is of utmost importance. To keep your commercial space clean and safe, it's important to first ask about any and all safety procedures and training that employees possess.
Westrun is committed to a strong Health and Safety program that protects its staff, the people, and environment of each workplace we service. Our safety precautions extend beyond ensuring the work place is a safe working environment. We offer an extensive "Kill Program" that eliminates harmful viruses and bacteria that are known as culprits of inducing sick days. Learn more about Westrun's Kill Program.
Kiss bacteria goodbye! (Don't actually though) Our most effective way to clean! #WednesdayWisdom #Clean #yyc #yvr https://t.co/37zXegisG9 pic.twitter.com/Pf3PrauWi7

— Westrun Cleaning (@WestrunCanada) March 15, 2017
An injury and accident-free workplace is our goal. Through continuous health awareness, safety and loss control efforts, we are accomplishing this.
Our Health and Safety Program involves:
Conducting a program of health and safety inspections to find and eliminate unsafe working conditions and practices, to control health hazards, and to comply fully with the safety and health standards of every job.
Training all employees in good safety and health practices.
Providing necessary personal protective equipment and instruction for its use and care.
Developing and enforcing safety and health rules and requiring that employees cooperate with these rules as a condition of employment.
Investigating every accident, promptly and thoroughly, to find the cause and to correct the problem so that it will not happen again.
10. Do They Have The Proper Supplies & Equipment?
Depending on the scope of your commercial space, you will require certain supplies and equipment in order for the job to be accomplished. Be inquisitive about your potential hire's supplies and equipment standards.
For a full list of Westrun's supplies and equipment, contact us today. 
11. Do You Trust Them?
When hiring a company to do any kind of work, it's important to trust the people you're working with. Get a vibe of the company through their social media platforms, websites, and from speaking with them.
When thinking about how to choose a commercial cleaning company, remember your needs and do not compromise!
Westrun Cleaning's staff are highly trained individuals who love what they do. For more information about us, check out our
Follow us on LinkedIn.
Like us on Facebook.
Follow us on Twitter.
Watch the Epic Saga of Gus the Goat and Wesley!